Standalone, VST and AUv3
Currently under development
Subscribe for news
7-day Free Trial
Lifetime bugfixes
1 year of major updates
Optional $14.99 USD updates any time after 1 year
Can't afford Loopy Pro, or represent a school? Reach out.
a friendly loopstation and DAW for iOS and macOS, with an infinitely customisable workspace.
the ultimate in creative freedom.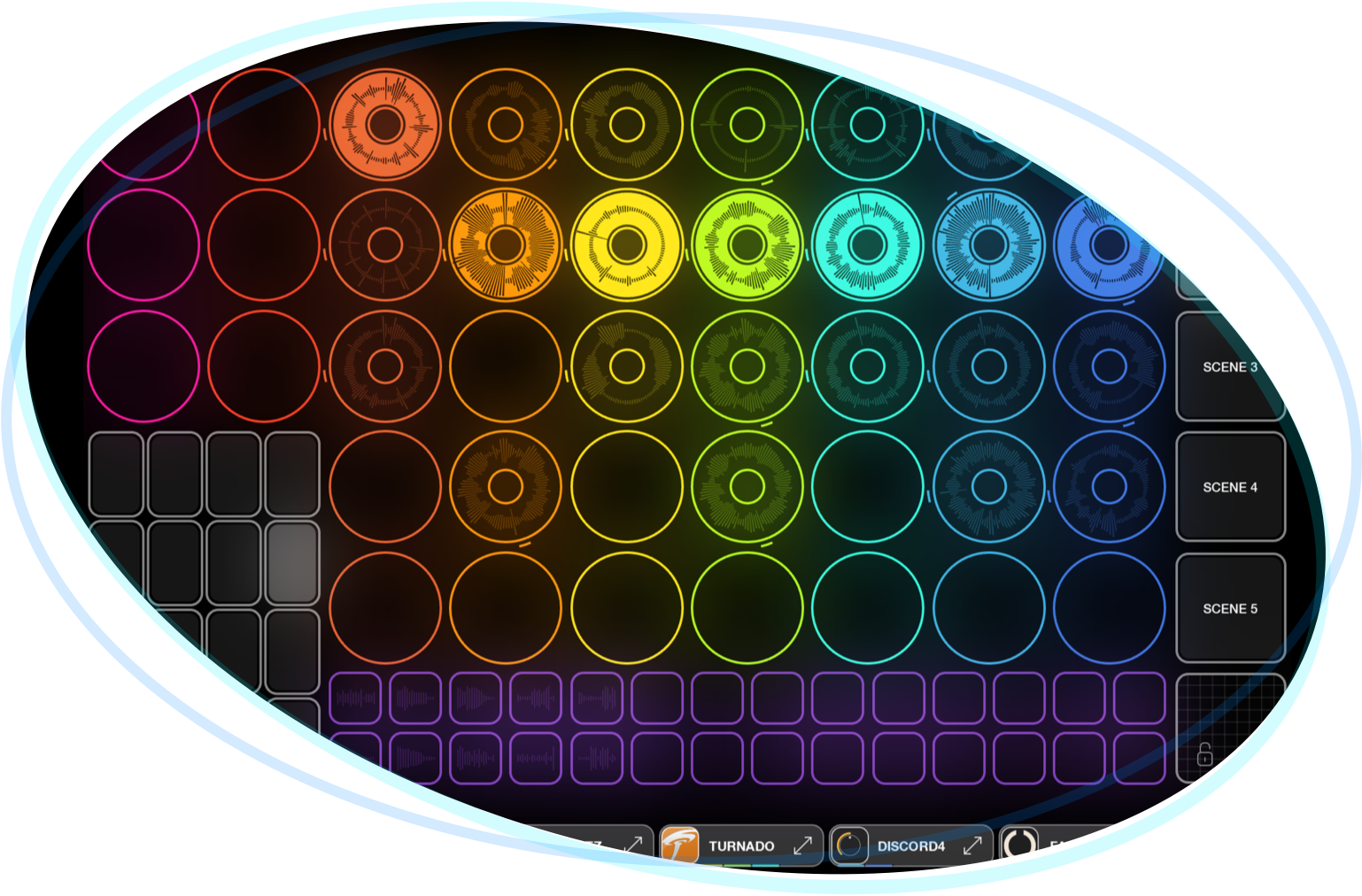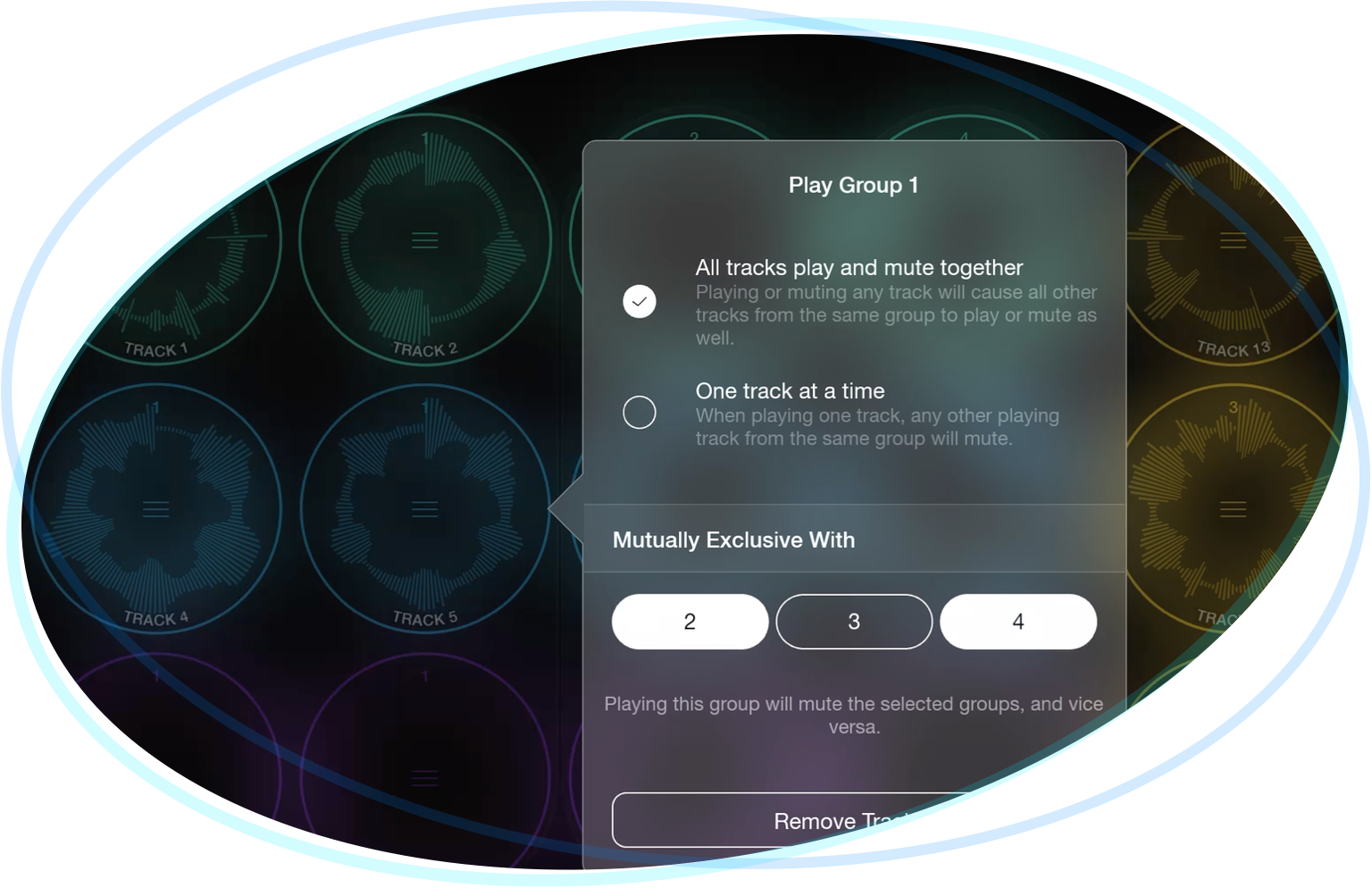 a highly configurable looper and clip-launcher, with unlimited tracks, sophisticated and flexible grouping/sectioning and automation.
if you can dream it, you can do it.
a fully-featured mixer and Audio Unit/VST host, with multi-channel audio routing, sends and buses, resampling and advanced MIDI routing options.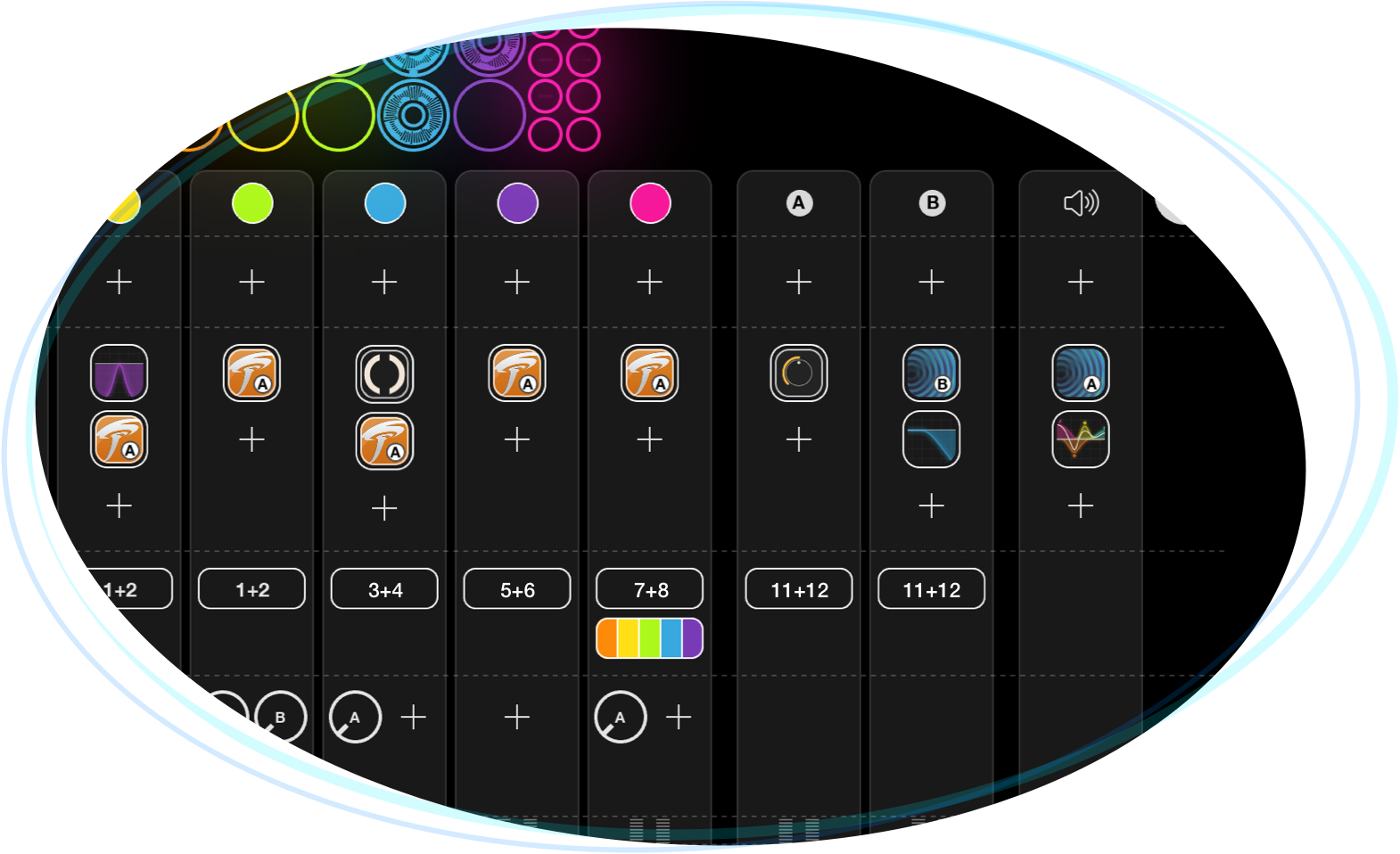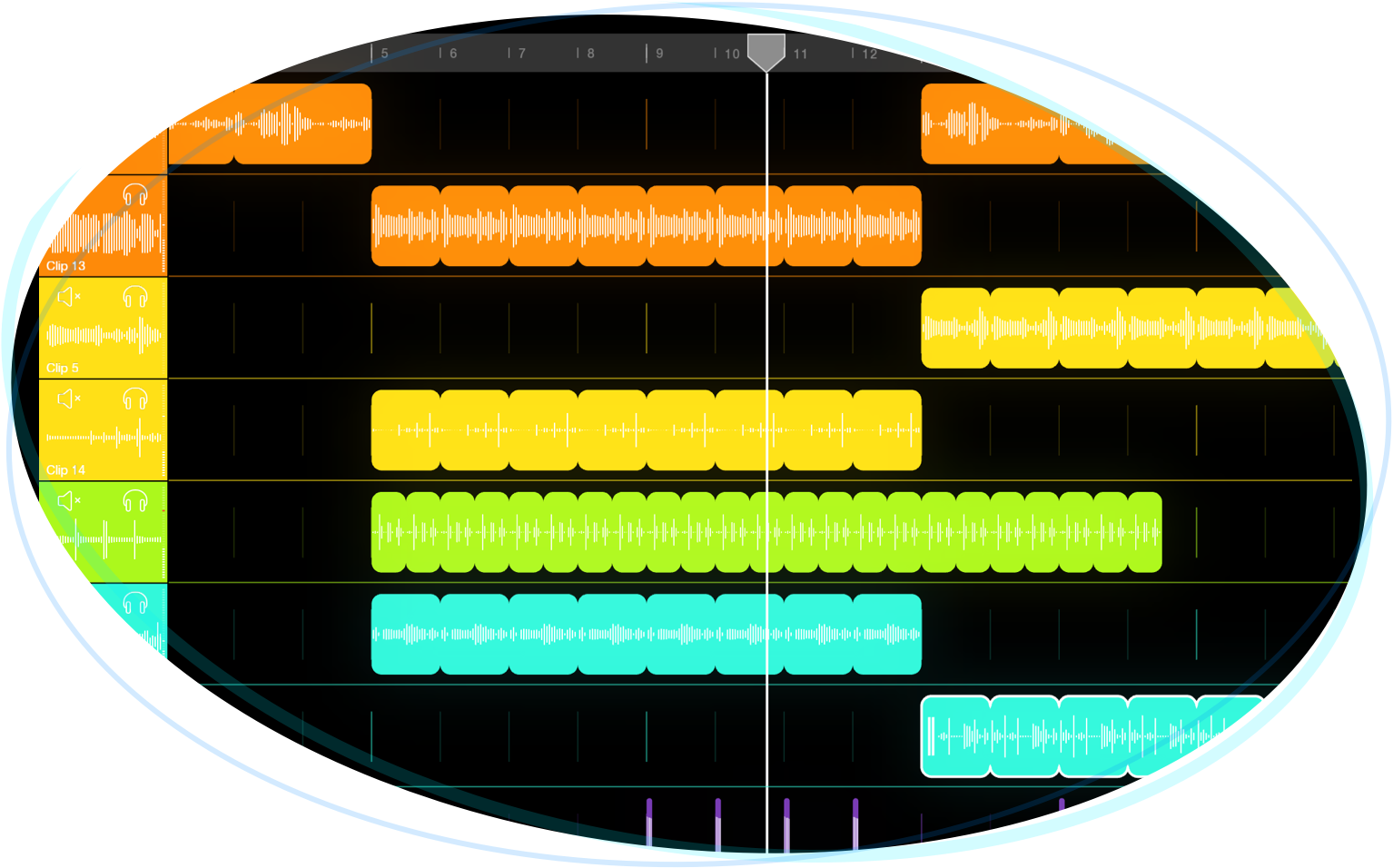 a multi-track sequencer for production and full set automation.
record your actions, then run your set fully hands-free, or save it for production later.
Unlimited loops and one-shot clips
Totally customisable workspace canvas
Deep MIDI controller support with MIDI Learn system
Built-in support for Launchpad, AKAI APC40 mk2, MIDI Fighter Twister, with more to come
Multi-track session recording, for capturing performances
Sequencer system for recording, playing back and automating performances
Unlimited undo and redo
Sophisticated actions system for automation and customisation
Button, dial, slider, and XY pad widgets
Clip slicer, for playing a clip in segments, divided by transients or evenly
Pitch-variable playback rate and reverse
Top-quality time-stretching for live tempo changes and pitch adjustments
Deep quantization and phase-lock configuration, with count-in and count-out settings
Sophisticated sectioning, with play groups and follow actions
Retrospective recording, for capturing prior audio
Audio threshold recording
Intro and tail recording, for capturing loop anacruses, and effect/acoustic tails
AI-powered automatic loop detection
Sophisticated built-in parametric EQ, dynamics system (combined compressor/limiter), reverb
Support for AUv3 and VST effects and instruments
Multi-channel input and output support
Buses and sends
Automatic echo cancellation for use without headphones, on iOS
Ableton Link and MIDI Clock synchronization
Built-in metronome with configurable sounds
Top-quality 32-bit audio engine
Small CPU and memory footprint
Import audio via drag-and-drop, copy and paste, AirDrop, or through Files (on iOS)
Open, consultative development roadmap
MIDI looping
Polyphonic pitched sample playback
Live cross-device workspaces: macOS to iOS, iOS to iOS
Full automation in sequencer
Sequencer clips, with automations
Vinyl-style scratching
Granular sample scrubbers
Comping
Separate full-screen visualiser/VJ engine
Video loops
Multi-threaded audio engine
Warp/auto-quantize of clips via transients
Straight audio tracks in timeline view, like traditional DAW
Content packs
Use Actions in Loopy Pro to configure your own custom behaviour. Use Actions with on-screen widgets – buttons, dials, sliders and X-Y pads – to configure the workspace to work how you need it to. Use Follow Actions to chain actions to clips. Use MIDI Learn and Loopy Pro's MIDI control system to bind actions to incoming MIDI triggers, to program any MIDI hardware.
Play, stop, or toggle clip playback
Solo a clip, or an arbitrary set of clips
Record/overdub a clip
Clear a clip
Adjust clip or clip group volume, balance, pitch, or speed
Multiply or divide clip length
Merge two clips
Play or pause the project's timeline
Adjust a send parameter
Enable or disable an effect
Adjust effect parameters
Switch between effect presets
Undo and redo
Peel and replace loop layers
Seamlessly switch between projects in a set list, with optional crossfade or effect decay overlap
Switch between audio sources
Switch between workspace pages
Adjust the project tempo
Jump forward or backward in the project timeline
Send a MIDI message